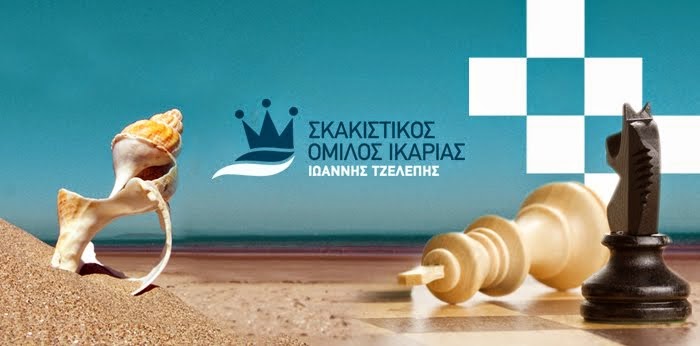 10th till 19th July 2020

The traditional International Chess Tournament «Ikaros» 2020 will take place from 10th till 19th July 2020 at the Aghios Kirikos Sports Center, as well as at outdoors venues in Aghios Kirykos.
The main feature of this year's event, which completes 43 consecutive years, will be the commitment to the implementation of hygiene measures and protocols, the meticulous cleaning of the playing venue, accommodation in rooms that are awarded the Health First sign, as well as everything else that contributes to the safe conduct of the «Ikaros 2020».
Another very interesting element will be the upgrade of the parallel events that will take place in various open venues in Aghios Kirykos.
For this reason, but also in order to facilitate those chess players who wish to compete in the international tournament of Paleochora Chania (18-25/7), the International Open Aegean Championship «Ikaros 2020» will last until July 16th (7 rounds). The advantage of the 7 rounds is that (since there will be no double rounds) there will be enough time to thoroughly clean and ventilate the playing venue while the tournament participants will have more time to rest and enjoy Ikaria without the stress of double or morning rounds.
On July 17, 18 and 19, there will be several parallel events, such as individual and group tournaments of rapid, blitz and blind tournaments, solving competitions, simultaneus exhibitions, lectures, tours and other activities.
As always, Greek and foreign grandmasters and international masters as well as players who have acquired the right to participate through qualification events will be offered conditions. Furthermore, the discounted accommodation package will be very economical this year.
The official announcement can be found here. For more information send an e-mail at: ikaroschess2020@gmail.com or call (+30) 6978-197617 (Mr. Nikos Litsardis)