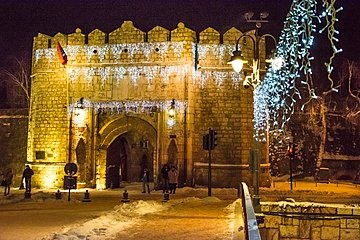 OPEN Palilula Nis 2021 Hotel Crystal Ice (str Dušana Popovića No 22) 28. may — 3.jun 2021
INTERNATIONAL CHESS TOURNAMENTS "PALILULA NIS 2021"
Hotel Crystal Ice 28. may – 03. June 2021
Home for the deaf and dumb 28.- 30. may 2021
Nis Cultural Center
Chess association Školarac (Schoolboy), on the occasion of the celebration of the City Hall «Holy Emperor Constantine and Empress Jelena» from May 28 to June 3, 2021, organizes several international chess events:
GM PALILULA NIS 2021
The tournament will have 10 participants and 9 round of RR will be played. Participants can win the title norm for GM, IM, WGM and WIM. The average rating of the tournament is at least 2381 and the minimum player rating is 2201
IM PALILULA NIS 2021
The tournament will have 10 participants and 9 round of RR will be played. Participants can win the title norm for IM, WGM and WIM. The average rating of the tournament is at least 2381 and the minimum player rating is 2201
OPEN PALILULA NIS 2021
1800OPEN B PALILULA NIS 2021
ELO<1801. Seven rounds will be played according to the Swiss system. The expected number of participants is 40. The prize fund is 65000 dinars for the expected number of participants. (15000+12000+10000+8000+6000+5000). Tempo: 60 min until the end of the game with an additional 30 sec after each move from the beginning of the game. The use of the BUY rules is possible at the OPEN B Palilula Niš 2021 tournament a maximum of twice in the first 4 rounds. BLIC PALILULA NIŠ 2021
30.05.2021 Tempo 5min +3 sec. Prize fund 80% of registration fees.
Participants must comply with the prescribed measures to protect against the spread of Covid 19 adopted by the competent authority of the Republic of Serbia.
Tournament participants are accommodated at the Crystal Ice Hotel at a reduced price. An overnight stay with breakfast (buffet) was agreed for 2400 dinars.
For additional information about tournaments, accommodation and other content, write an email to abatanjac@gmail.com or on viber by phone 381600484224 Aleksandar Batanjac, tournament director.