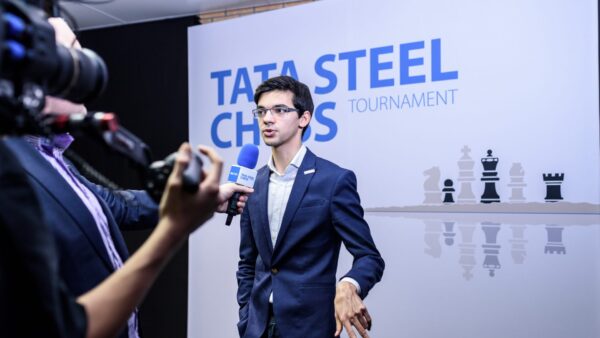 Green Light Tata Steel Chess Tournament 2021
The Tata Steel Chess Tournament 2021 will take place in De Moriaan in Wijk aan Zee from 15 – 31 January 2021.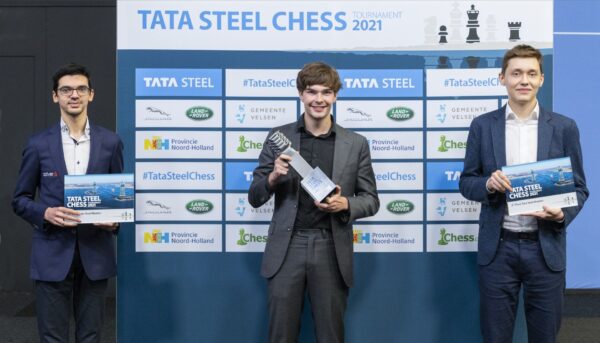 Tournament director Jeroen van den Berg: "I am very happy that the Tata Steel Chess Tournament 2021 is on. So many chess events have been cancelled worldwide or turned into rapid tournaments since this spring that players and chess aficionados alike are really pining for big tournaments that actually take place behind the chess board. Well, the Tata Steel Chess Tournament 2021 will be exactly catering to their tastes. And the strong field of participants will undoubtedly lead to spectacular games."
Tata Steel Masters:
1. Magnus Carlsen
2. Fabiano Caruana
3. Maxime Vachier-Lagrave
4. Anish Giri
5. Alireza Firouzja
6. Jan-Krzysztof Duda
7. Pentala Harikrishna
8. Alexander Donchenko
9. Radoslaw Wojtaszek
10. David Anton Guijarro
11. Andrey Esipenko
12. Jorden Van Foreest
13. Nils Grandelius
14. Aryan Tari
Anish Giri participating
Holland's best chess player, Anish Giri (currently no 11 in the world ranking) will take part in the Tata Steel Masters again in January. Together with Jeroen van den Berg he will announce the other participants on the website of the Tata Steel Chess Tournament in the coming period.
Special set-up
Since only the 14 top chess players of the Tata Steel Masters will be playing in De Moriaan, a special set-up has been created, in which the grandmasters will literally be at the centre of everybody's attention. All possible precautions will be taken to ensure a COVID-19 safe event for players, staff and possible visitors. Screens will separate the arena in which the grandmasters will play from the rest of the hall and there will be a dedicated entry for the players. Whether or not (limited numbers of) spectators will be allowed to attend the event depends on the corona measures that will be in place during the tournament.