1st Bangalore GM Tournament to be held from 18th-24th of January 2024
1st Bangalore International Grandmasters Open Chess Tournament-2024 (Category 'A') for above 1900 rated players. Prize Fund : Rs. 25,00,000/-
The 1st Bangalore International Grandmasters Open Chess Tournament 2024 will be held in the IT capital of India — the city of Bengaluru from the 18th to the 26th of January 2024. It will be organized in 3 categories — A category with a rating of above 1900 players, B category of below 2000 and C category of below 1600. The total prize fund of all three events combined is Rs.50,00,000. In this article you get to know all the details.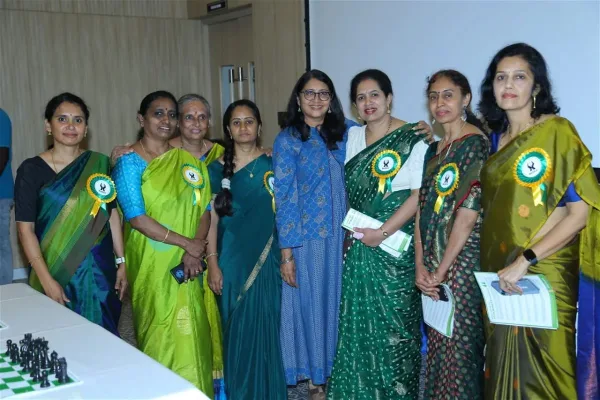 The event is organized by BUDCA — Bangalore Urban District Chess Association
An International Chess Extravaganza 1st Bangalore International Grandmasters Open Chess Tournament 2024 (18th to 26th January 2024 )
Venue : Sri Kanteerava Indoor Stadium, Kasturba Road, Nunegundlapalli, Bengaluru
Here are some key highlights of the tournament:
• International Participation: The event is expected to attract 3000 players from India and 18 other countries, including 50 Grandmasters. This diverse participation highlights the global significance of this tournament.
• Support from FIDE: Backing of FIDE, the international governing body for chess, adds to the tournament's prestige and ensures its success.
• Inclusivity: The tournament will feature players of all ages and skill levels, promoting inclusivity and providing a platform for players to showcase their talent.
• Cultural Events and Special Shows: In addition to the intense chess battles, the event will feature cultural events, special shows, and exhibition matches, stalls, food court, wifi zone, making it an enriching experience for both players and spectators.
• Celebrity Involvement: Eminent personalities from various fields are expected to be associated with and participate in the event, adding to its grandeur.
• The tournament will be played from 18th to 26th January 2024 around 50 grand Masters and 2500 players will participate in this.
• Competition will be held in three categories A, B & C
• Around 1000 player with more than 1900 Elo rating will participate in the 1st Bangalore International Grand Masters Open Chess Tournament. Meanwhile, almost 2000 players with rating less than 2000 & 1600 Elo will compete in the Tournament
• Chess Tournaments across schools of Bangalore and Karnataka will be organised and winners will get a chance to attend the main event
• Exhibition Matches at star Hotels, Malls with mass contact program
• Expected crowd turnout for the 10 days of tournament around 50,000 people
Weather:
The Weather in bangalore during January is moderate. The minimum / maximum temperature will be around 25-30 Degree Celsius during day and 15-20 degree Celsius in the night.
The vision of the tournament
The vision of the Bangalore GM tournament is to nurture and showcase the immense chess talent that Karnataka & India possesses. It aspires to provide a stage for Indian players to compete against the best in the world and grow as chess champions. Additionally, it aims to promote chess as a sport, encouraging more youngsters to take up the game and discover their potential.
Contact Details:
Mrs. Sowmya M U (President) — Ph: 9481860073
Mrs. Jayanthi Hanumantha (Vice President) — Ph: 7829600466
Mrs. Bhargavi Bharath (Vice President) — Ph: 8861350764
Mrs. Nalini Kumara (Vice President) — Ph: 9845055928
Mrs. Shubharani Hebbar (Gen Secretary) — Ph: 9448292516
Mrs. Vidya Gururaja (Treasurer) — Ph: 9480389635
Mrs. Sujatha Arjun (Joint Secretary) — Ph: 9945567914