The Reykjavik Open will return to its normal setting in the Harpa music and conference center in 2022. The dates have been set from the 6th of April until the 12th of April. We will play 9 rounds in 7 days! The tournament will again be an open tournament after having "doubled" as the European Championship last year.
The last time the Reykjavik Open was held in its usual form before the pandemic in 2019 the tournament featured 238 players from 32 countries and the field included 31 grandmasters, 12 of which had an ELO-rating of 2600 or higher.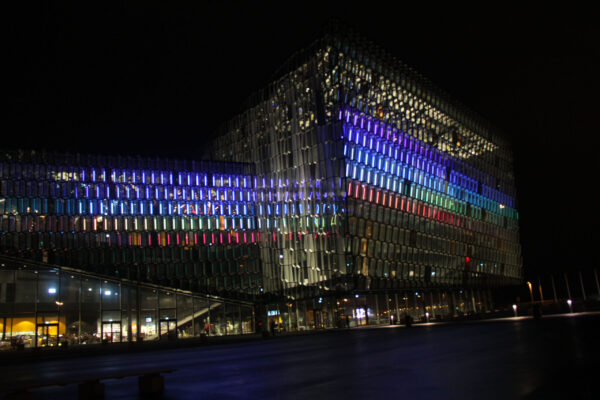 Regulations
9 rounds swiss system open international chess tournament
Accelerated pairings
Swiss system by Swiss Manager. http://swiss-manager.at/
FIDE norms possible.
Rate of play : is 90 min for 40 moves + 30 minutes after move 40. Increment of 30 sec. for every move starting from move one.
FIDE rules apply. We will enforce Article 6.7.1 in the following manner: Any player who arrives at the chessboard after the default time – 30 minutes – shall lose the game unless the arbiter decides otherwise.
Electronic device/mobile phones (Articles 11.3.2.1,2,3): During a game, a player is forbidden to have a mobile phone, electronic means of communication or any device capable of suggesting chess moves on their person in the playing venue. However, such devices can be stored in a player's bag, as long as the device is completely switched off. A player is forbidden to carry a bag holding such a device, without permission of the arbiter. If it is evident that a player has such a device on their person in the playing venue, the player shall lose the game. The opponent shall win.
Tie-break
1. Direct encounter
2. The number of played games, ( games won by forfeit are considered as played games)
3. Median Buchholz
4. The greater number of wins
Bye-rules
Players are allowed two half-point byes in rounds 1-7, provided they give adequate notice and sign the bye-request paper by the arbiters' table.
Please note that to take a bye in the 1st round you need to confirm your participation with pre-payment.