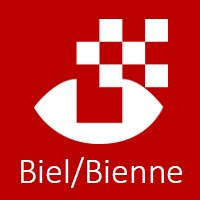 July 20 — 31, 2019 — Congress Center

Grandmaster Tournament as a triathlon
The 52nd edition of the International Chess Festival Biel promises a new momentum. This year's Grandmaster Tournament (GMT) presents itself in a new, innovative tournament form consisting of a mixture of classic tournament chess, rapid chess and blitz games. This fresh breeze is also visible in the list of participants: Eight, mostly young, aspiring chess professionals including two players from Switzerland will attend and fight for the glory.

After last year's achievement of the organizers to have the reigning world chess champion Magnus Carlsen at the International Chess Festival in Biel, they surprise this summer with a new tournament format and an exceptionally young field of participants. In addition, the Grandmaster Tournament will see a World Champion on board this year as well.
In this top tournament each player plays 28 games in ten days: 7 games with a classic time control, 7 rapid and 14 blitz games. Switzerland will be represented by Sebastian Bogner, last year's Swiss Champion, and Nico Georgiadis, No. 5 of Switzerland, who showed excellent chess in Biel in the past two years. The two compete with the stars of the international chess world. Especially striking is the young average age at this year's Grand Master tournament, seven of the eight participants are less than 30 years old. Among them Parham Maghsoodloo, the reigning U20 world champion from Iran. Peter Bohnenblust, president of the organizing committee, adds: «We are very happy and proud that we managed to arrange such a promising field for our Grandmaster Tournament 2019. This shows to what extent chess is alive.»
The Chess Festival will take place from 20 July to 31 July 2019 and includes ten competitions. These guarantee a wide range of attractions with something for every taste – from novices to grandmasters. Of course all interested persons, who just want to follow the games or get a taste of chess, are cordially welcome. Admission is free.
This summer once again all eyes of the chess world will be directed to Biel!